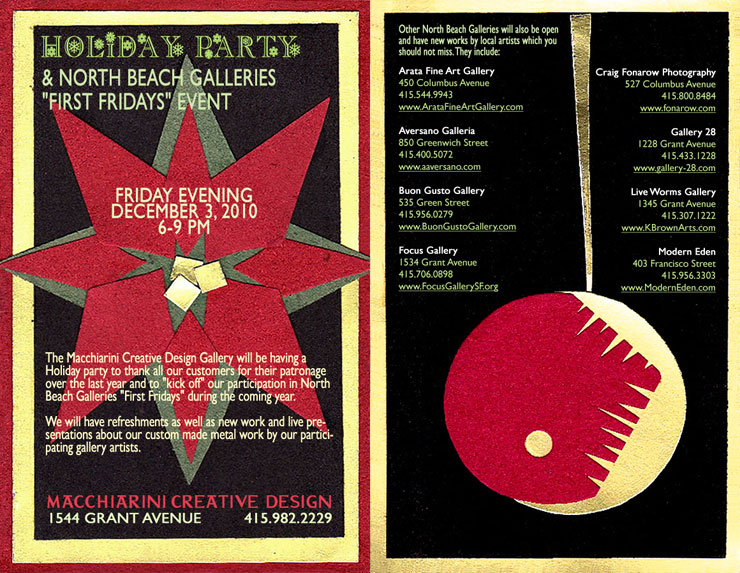 Emma Macchiarini Mankin-Morris Graduate Exhibition Click to see info .
Dan Macchiarini featured in SF Chronicle article "Artist makes money at Burning Man".
Macchiarini "Emperor Norton" statue going up in SF" Read about it here in the SF Weekly.
The Macchiarini Creative Design Studios uses only non-conflict diamonds, recycled 19th Century ivory, and recycled hard woods. We believe that progressive business practices both enhance our work and allow everyone to own one of our original pieces.
Copyright © 2010 Macchiarini Creative Design